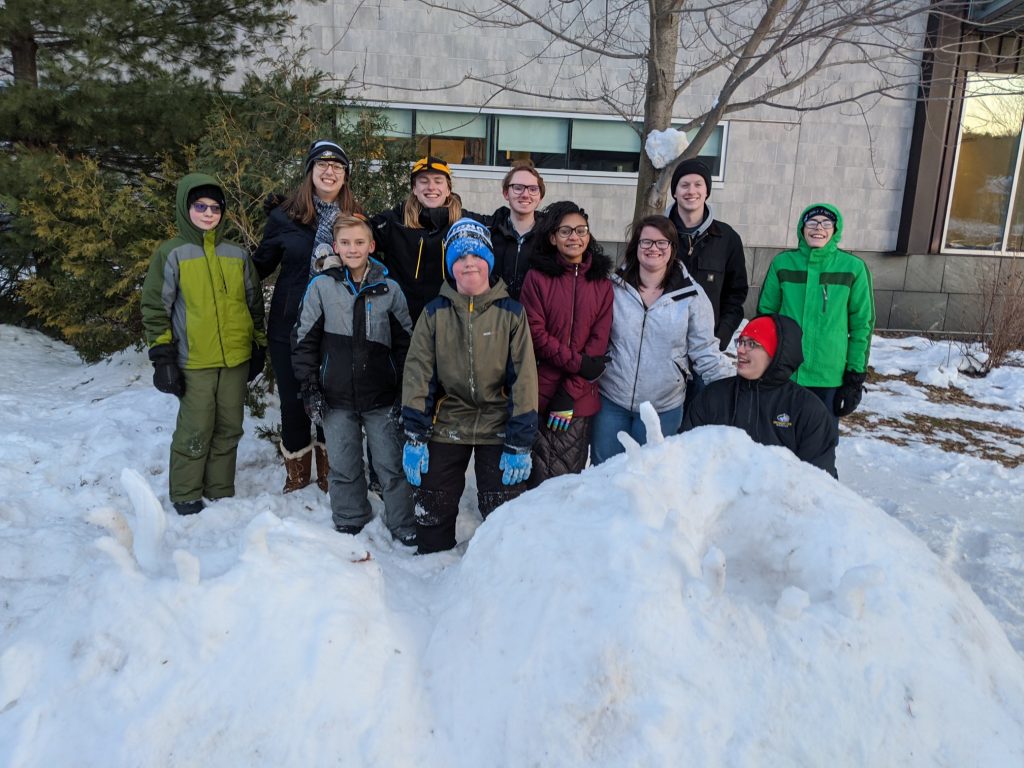 Copper Country Coders (CCCoders) is a student organization at Michigan Tech dedicated to providing Michigan Tech students with experience in computer science education. We introduce students in middle and high school to the world of computer science and programming through open-ended project ideas so that students can learn through exploration.
We provide weekly sessions where we introduce students to a variety of new computing topics and programming language features. Some of our past group topics have been Introduction to Programming with Snap!, Java Game Development, Python for Beginners, Introduction to Computer Engineering, Processing and Web Development, and DIY Arduino. You can see a list of this years group topics here.
What makes CCCoders stand out from other computer science education programs is that our weekly sessions are designed and led by Michigan Tech students, with assistance from Computer Science faculty members Leo Ureel and Charles Wallace. Michigan Tech students are still actively learning advanced computer science skills, which gives them better insight into how to effectively teach computer science in a way that middle and high school students will understand and have fun with.
Our weekly sessions are every Saturday at 1-3pm in the first floor labs of Rekhi Hall on the Michigan Tech campus. Check out our calendar to see a more detailed schedule of events.
Who Are Our Leaders?
All of our leaders are current Michigan Tech students with a passion for computer science that they want to share with others. Take some time to get to know our members!
How to Get Involved
To get more information about how to join and take one of our sessions, check out our parent page. It has more information about how to join our classes and a student sign up to get more information.
If you'd like to join CCCoders as a Michigan Tech student, check out our Tech Student page or Involvement Link for more on how to join us!
---
CCCoders is generously supported by the CS4All Initiative through Superior Ideas. If you'd like to support the work that we do, please make a donation. All donations go towards funding our program by supporting our leaders, purchasing equipment, and hosting events to showcase what we do. We greatly appreciate any contribution you are able to make.